Griffons from the Past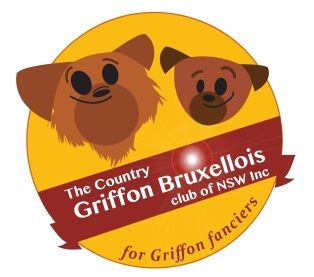 Griffons are an old breed that can trace their origins back to the Middle Ages when a small shaggy dog which is the basis of a Griffon was used as a stable dog and ratter. There charming personalities soon took them from the stable into the homes, chateaus and palaces of their owners where they became much loved. By the beginning of the C19th they had developed into the shape of the Griffon we now know and by the middle of the C19th they had become the favourites of the Brussels hackney cab drivers (fiacres) . They happily travelled in the great coat pockets of the coachmen and sat on top of the fiacre to act as an alert dog if the coachman left. This contributed to a rise in popularity among the rich and famous. They have been represented in art and photos for many centuries with the first reference to the name Griffon being made in a painting by Renoir, titled
Bather with Griffon.
On this page we celebrate all the images of Griffons from the past to the present and we invite members to contribute to this page by emailing any historical prints, photos or images they may find to our secretary. At the top of the page is a recent cartoon image created by one of our members, Andrew Georgiou, for our club's logo, showing happy smiling Griffons.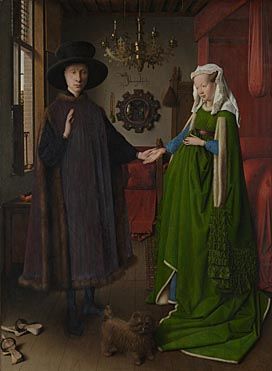 The oldest image of a very early Griffon is from 1434 in the painting by Jan Van Eyck entitled The Marriage of the Arnolfinio Couple.
It was traditional to put a dog in a painting of marriage as a symbol of fidelity and the little dog in the bottom of this paining is definitely an early Griffon type as this close up shows.
In 1870 Renoir created the painting called Bather with Griffon, showing a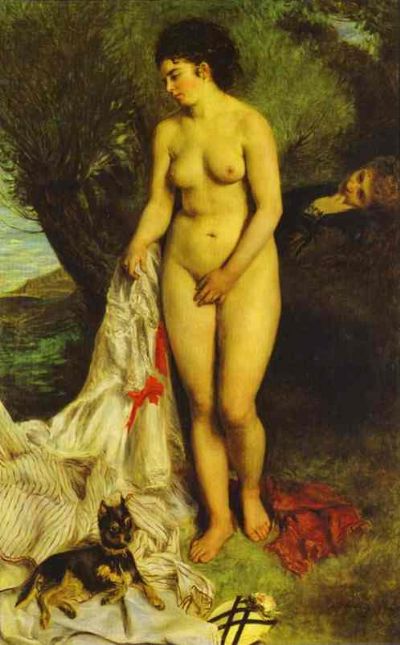 distinct black and tan style Griffon. This painting is of particular interest because Renoir uses the name Griffon, well before the breed club was established or the breed recognised by any official group, indicating that by 1870 they were so well known as a distinct breed that Renoir could refer to them, knowing they would be well known.
From the end of the C19th century images of Griffons became more common, especially as photography developed. The following images are from the end of the C19th (approx. 1880) up until the end of World War One (1918).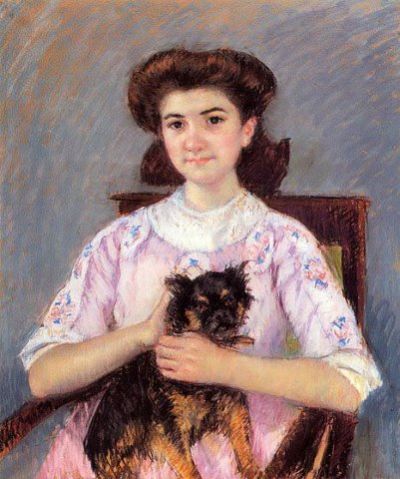 Portrait of Marie Louise Durand Ruel by Mary Cassatt, 1911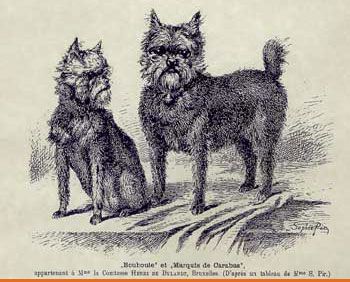 Pair of cropped Griffons -Bouboule and the Marquis of Caraba from the turn of the C20th

Copthorne Leprechaun 1914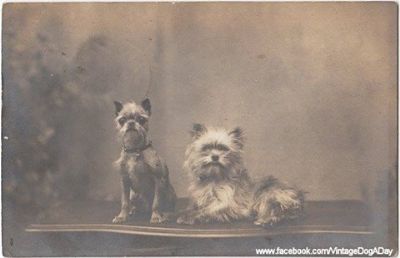 Griffons in Antwerp 1911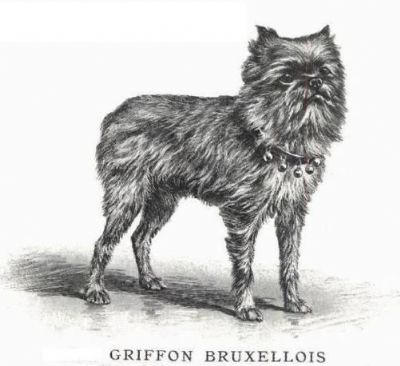 Unidentified Griffon from around 1890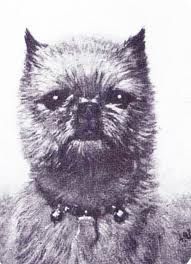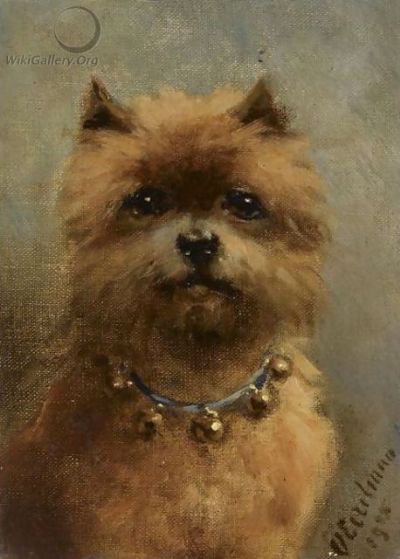 Painting of a Griffon by Eerleman 1905
Griffon unidentified from turn of the century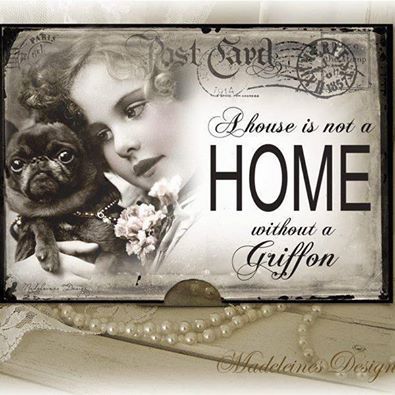 Griffon Postcard from 1908- unusual for the time as it shows a smooth Griffon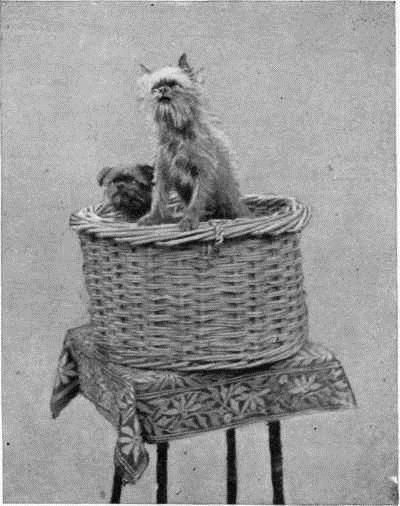 Lady Handley Spicer's Griffons, early C20th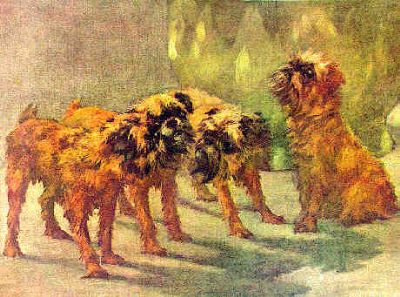 Painting of Griffons by Maud Earl late C19th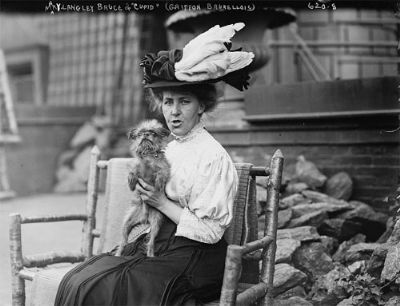 Mrs Langley Bruce with her Griffon, Cupid- circa1890's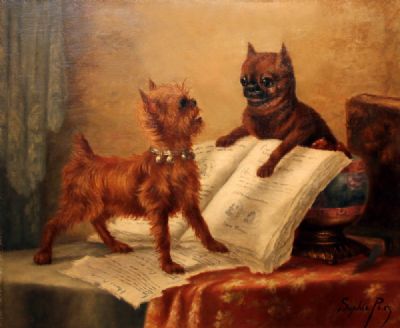 Scholars by Sophie Von Pir (1858-1936)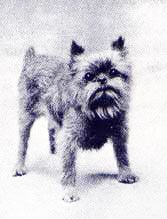 Sparkles - a champion Griffon from the late 1800s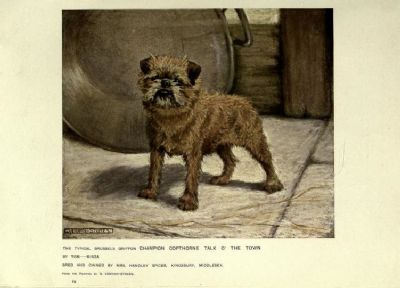 Copthorne Talk of the Town 1918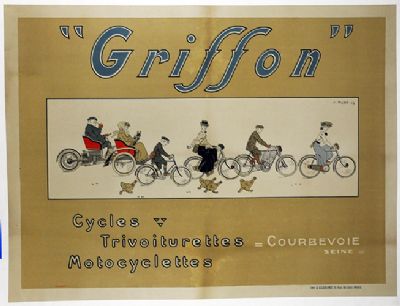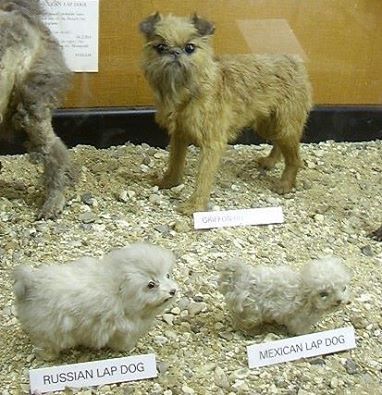 Griffons and cyclists. French advertising poster circa 1900
An oddity from 1924 - a stuffed Griffon from a time when taxidermy was popular. The Griffon has been identified as Partridge Hill Posy. In the Tring Museum UK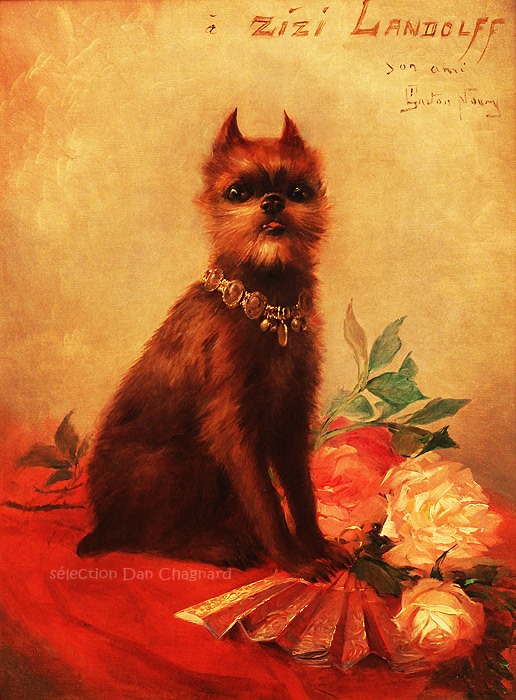 Painting of a Griffon by GASTON NOURY, French painter (1866-1936).Painted in 1890, as a gift of friendship to Zizi Langloff,- costume designer for the Moulin Rouge, the French Theatre and Christian Dior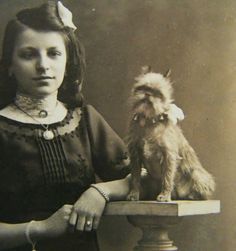 Girl with Griffon - late 1800's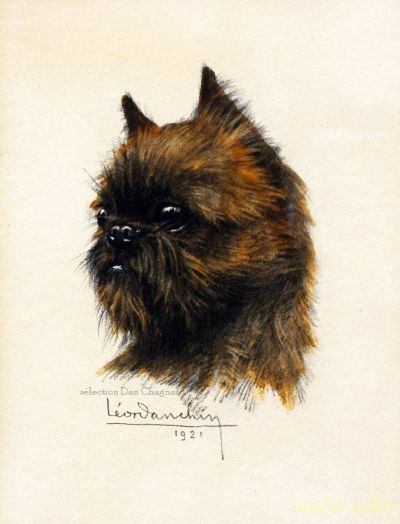 Griffon by Leon Danchin 1887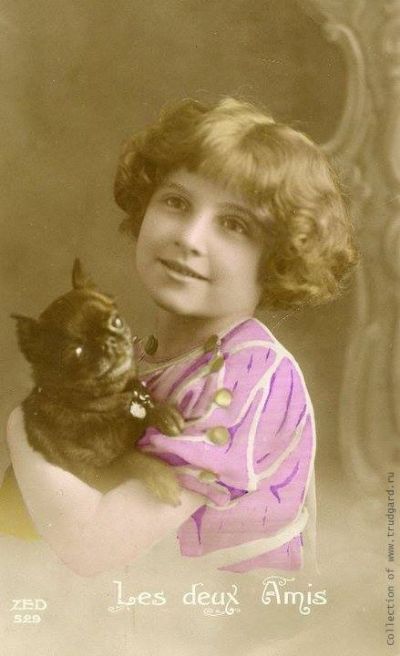 Young Girl with smooth Griffon circa 1910
Vulcan Collette and Vulcan Vimbo
AFTER WORLD WAR ONE
World War One caused such devastation in Belgium that Griffon Bruxellois were almost totally wiped out in that country and much of Europe.
Fortunately English breeders, despite the hardships of war shortages, had managed to keep a breeding population and were able to re establish the breed in England and later send some Griffons back to Brussels.
The period between the wars saw Griffons grow in popularity and more images appeared.
The following images are from the period from1919 to the present time.
Partridge Hil Pecadillo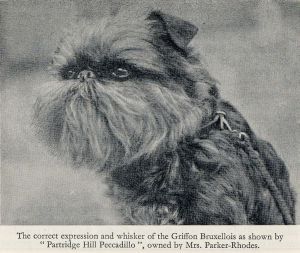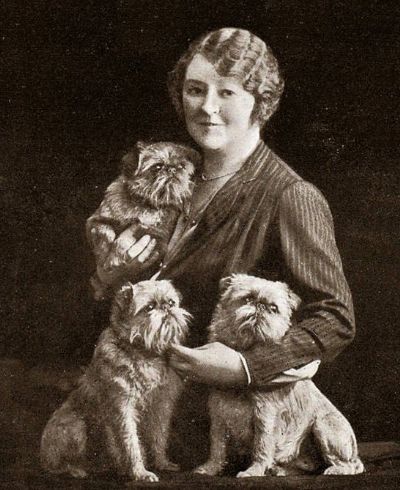 Unidentified woman with Griffons -circa 1930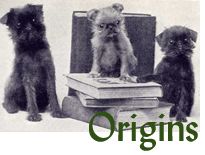 Three Griffons- circa 1920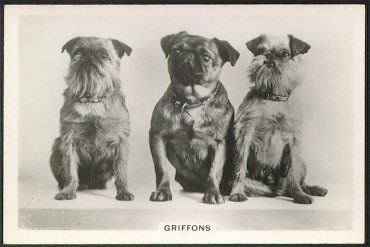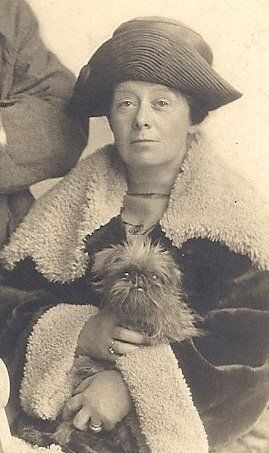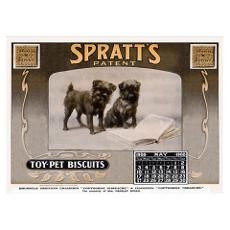 Three Griffons - 1939 - from a cigarette card
Unidentified woman with Griffons - circa 1920
Advertisement for Spratts dog biscuits with Griffons-circa 1922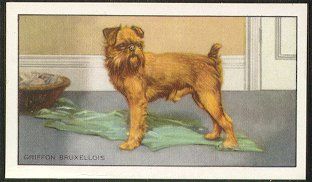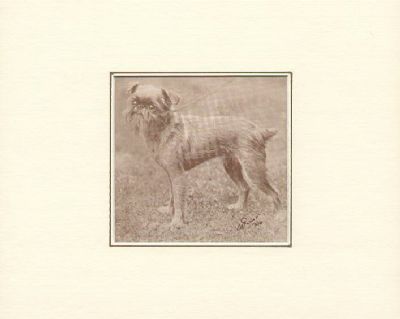 Cigarette card with Griffon 1930
Photo of a Griffon - circa 1920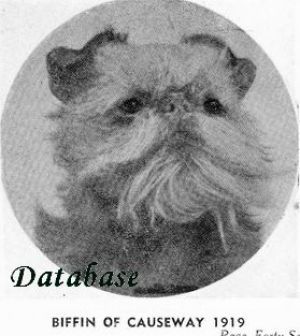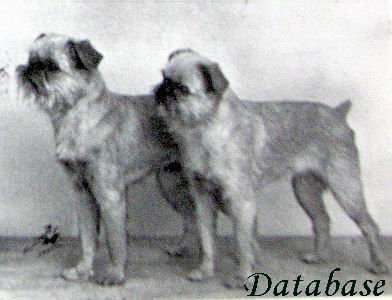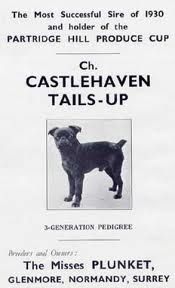 Bowerhinton Boedecia and Bowerhinton Bess - circa 1930
Advertisement for Castlehaven Griffons 1931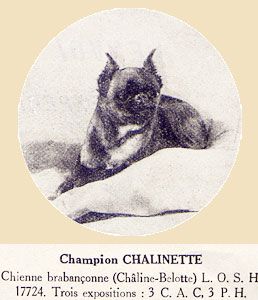 Chalinette - French Champion 1920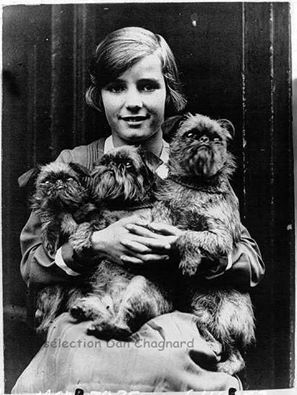 Unidentified Young girl with Griffons - photo taken in London in the 1930's
Griffons belonging to Mrs Parker Rhodes on the cover of Hutchinsons Dog Encyclopaedia 1934
Petit Brabancon -Quest of Quatt -1953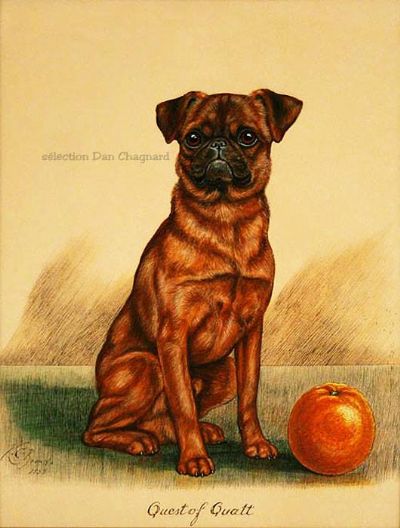 European Griffon Postcard -circa 1935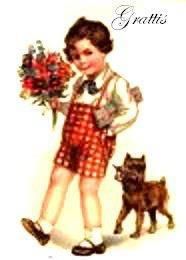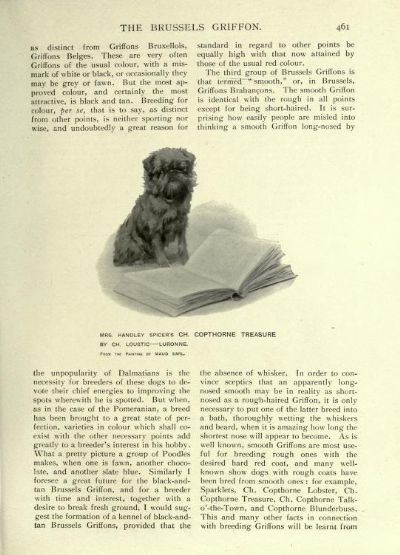 Ch Copthorne Treasure illustrating a magazine-circa 1920-1930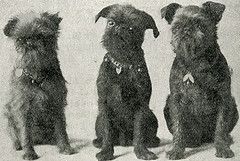 Griffons from Rippington Kennels at Crufts 1922
Skibbareen Buka Brigand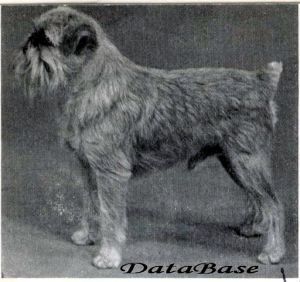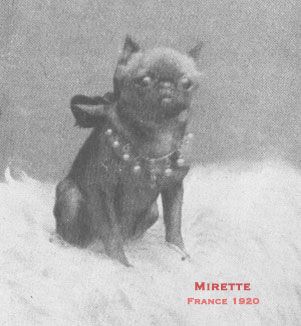 Mirette - French champion - 1920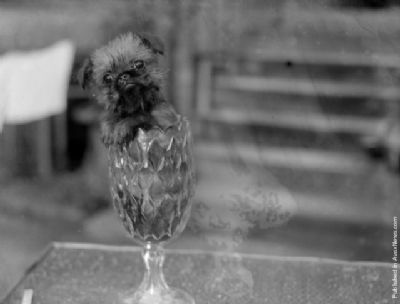 Small Griffon - 1926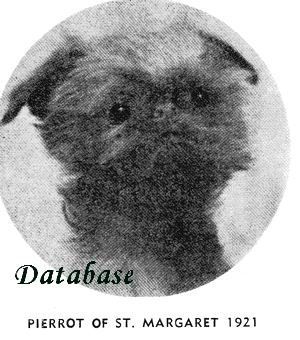 Swiss Trade card with Griffon - 1923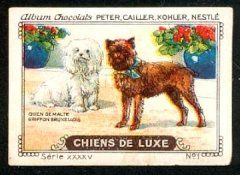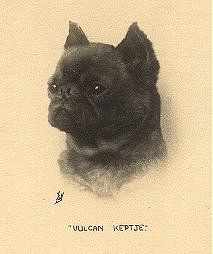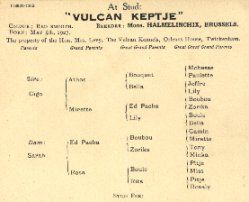 Vulcan Keptje red smooth 1927 and pedigree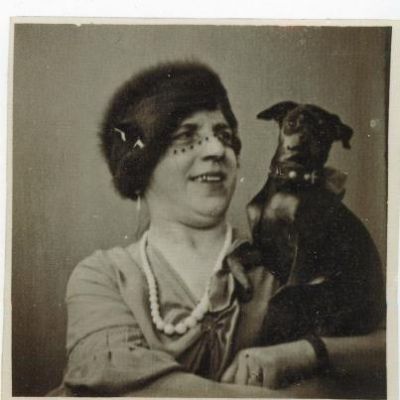 Unknown person with Griffon - circa 1923-24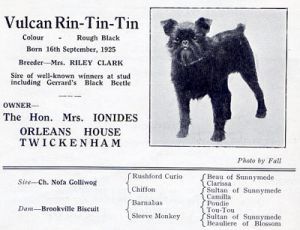 Vulcan RinTin Tin - 1925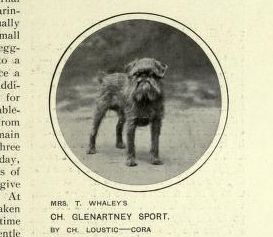 Ch Glenarty Sport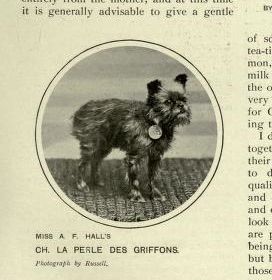 Ch La Perle des Griffons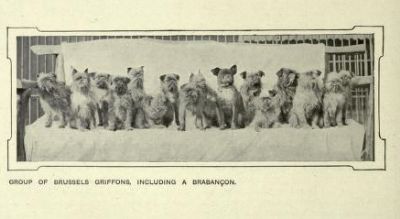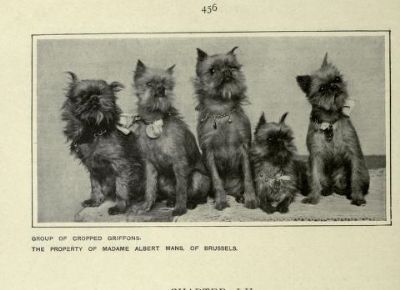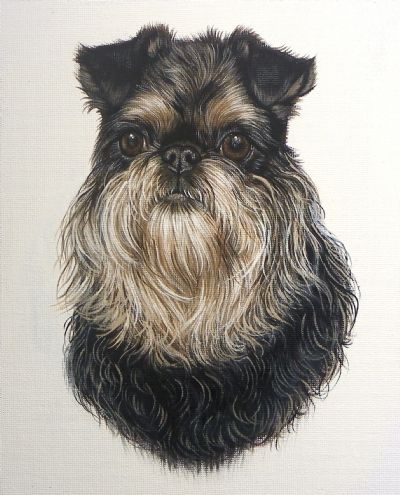 Sophie by Angela Turner - 2010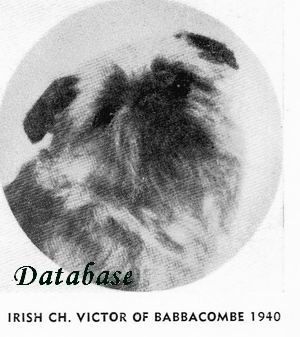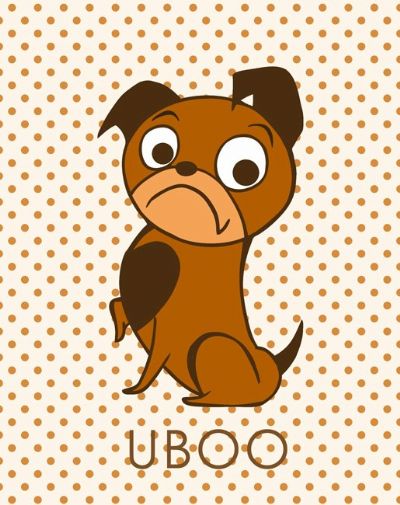 Uboo - cartoon by Andrew Georgiou 2012