2019 Championship Shows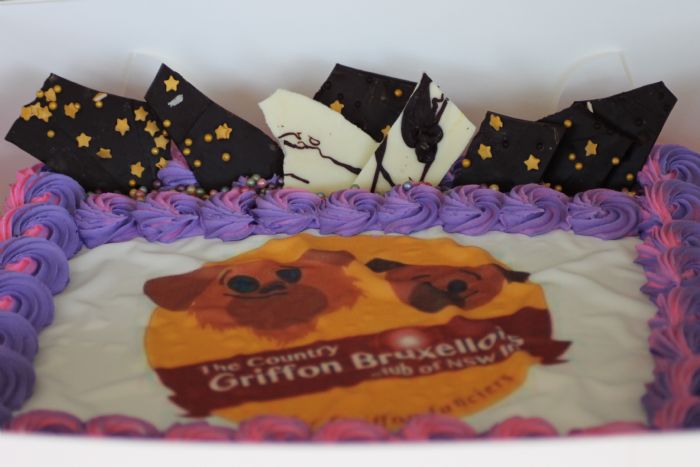 The 2019 shows saw the club celebrate its 10th anniversary and the 9th and 10th Championship shows.
We were pleased to have two Griffon specialists judging.
The full catlogue can be seen on the link
https://oz.dogs.net.au/griffons/uploads/documents/Marked-griff-catalgue-2019.pdf
The Silver Show
The Silver show and 9th show, was judged by Mrs Sandie Meads of Paris Griffons NZ.
Her Best in Show winner was the dog, Ch Shigriff Sam I Am, bred by Caroline Elder and Michelle Gurney and owned and handled by Ven Grasso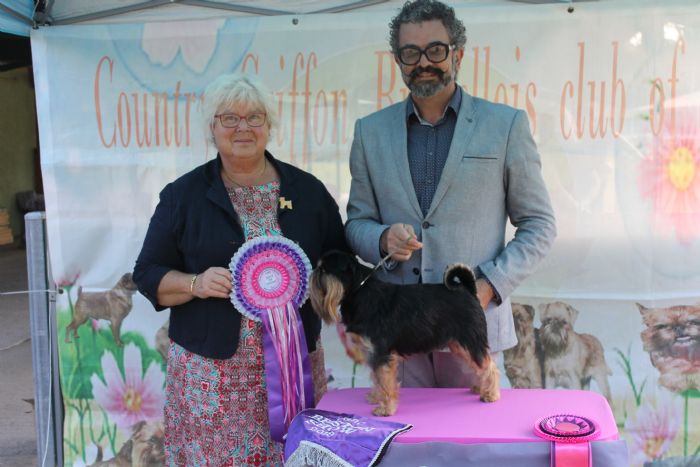 Reserve in Show was also the dog, Ch Balliol Kaptain Krum, bred by Michelle Parker Brien and owned and handled by Claire Parker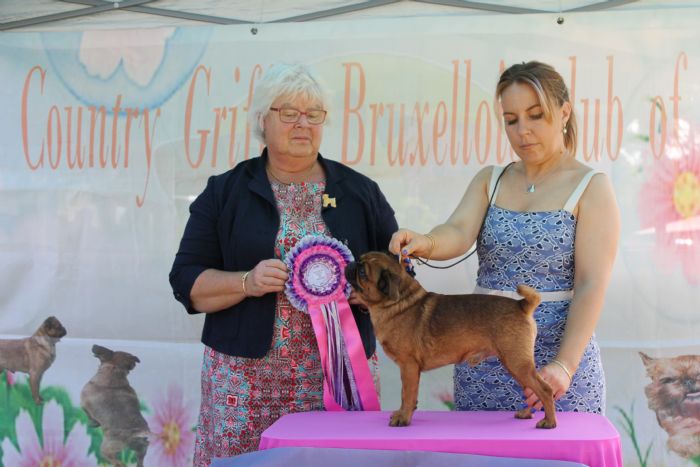 Best Opposite in Show and Bitch CC was Los Chatos All of Me ( imp Spain) bred by Los Chatos ans owned and handled by Ven Grasso
Reserve Bitch CC was Nevafollo The Chosen One, owned, bred and handled by Ashleigh Barber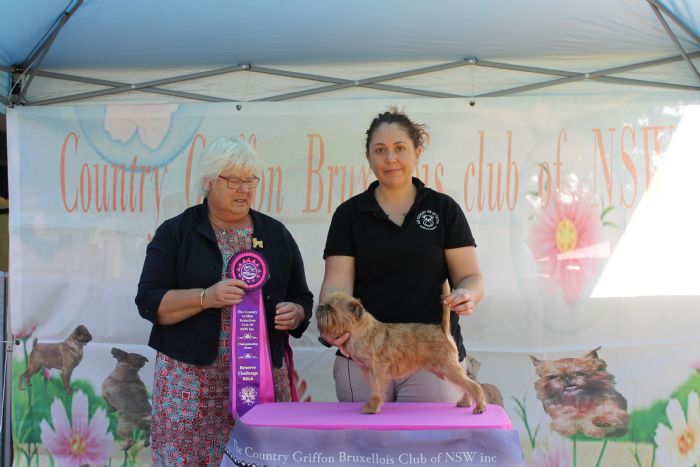 The Gold Show
The Gold Show and 10th Show, was judged by Mrs Jocelyn Croad of Raweke Griffons, one of the most experienced and knowledgeable Griffon judges in Australasia.
Her Best in Show was the bitch, Los Chatos All of Me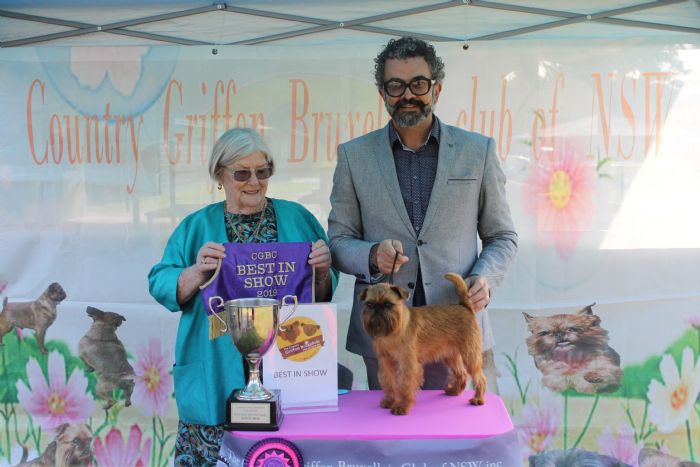 Reserve in Show was also the bitch, Ch Nagpuni In the Midnight Hour, owned, bred and handled by Terri Odell
Opposite in Show nd Dog CC was Ch Shigriff Sam I Am, bred by Caroline Elder and Michelle Gurney and owned and handled by Ven Grasso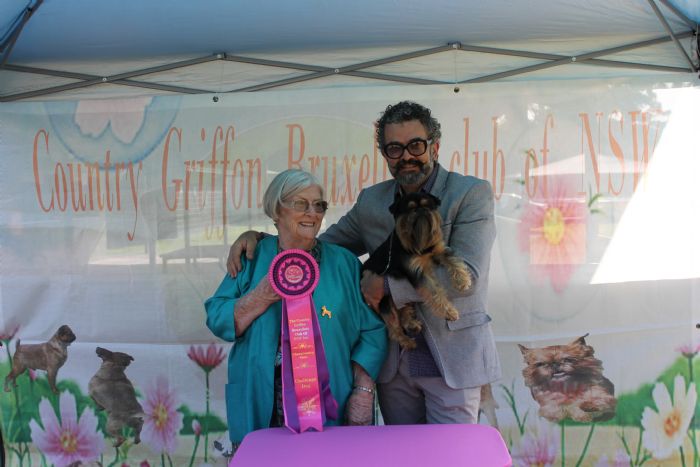 Reserve Dog CC was Ch Balliol Kaptain Krum bred by Michelle Parker Brien and owned and handled by Claire Parker