Griffons and celebrities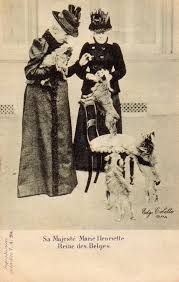 Griffons have long been known as the connoisseur's dog and a number of the rich and famous have appreciated their unique qualities over the past few hundred years.
The top photos shows Queen Marie Henrietta of Belgium with her Griffons. She was an enthusiastic owner and breeder of Griffons at the end of the C19th and did much to promote the breed in Belgium where it reached enormous popularity in the years leading up to World War One. The photo shown was taken in 1902 not long before she died.
The images on this page are of Griffons and their famous owners taken over the years but in no particular order.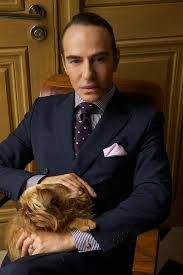 Fashion designer, John Galliano announces his return to high fashion in 2014 with a Griffon on his lap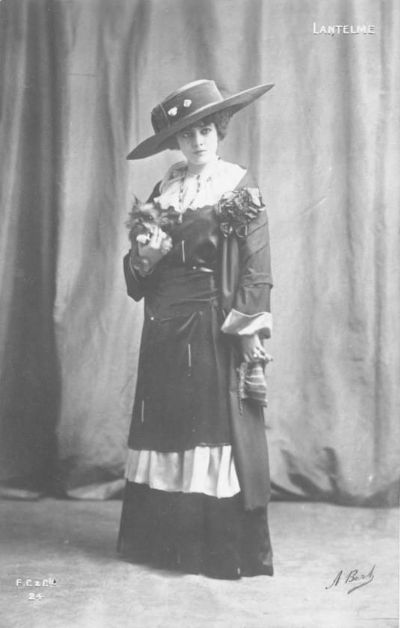 French actress Marie Lantelme with her Griffon in 1910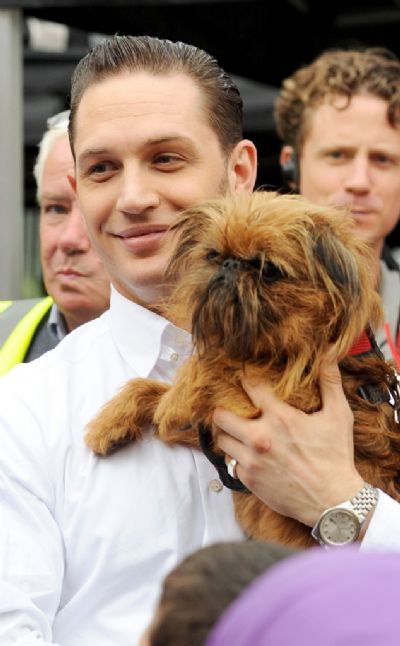 English actor Tom Hardy with a Griffon on the set of the film Legends of London 2014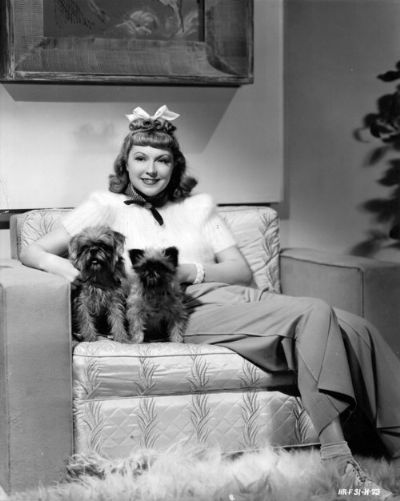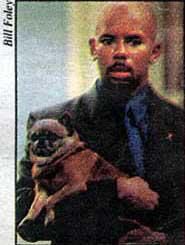 Rags, the smooth Griffon from the sit com of the late 1990s- Spin City
Actress Joyce Compton(1907-1987). Starred in movies from the silent movies of the1920s, starting in 1925. She starred in over 200 movies from that date until 1957 and was well known as a comic ingénue. She bred and showed Griffons, producing a number of champions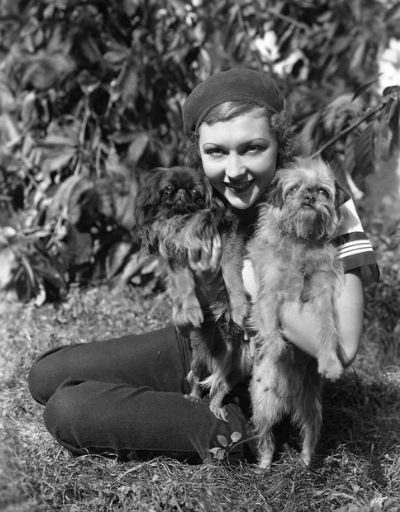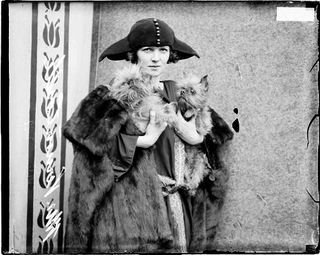 Actress and dancer Irene Castle with her Griffon. Irene Castle was famous from 1910 and into the 1920's for her dancing. In fact, her fame at the time was so great that Fred Astaire made a movie about her life . These two photos were taken in the early 1920s.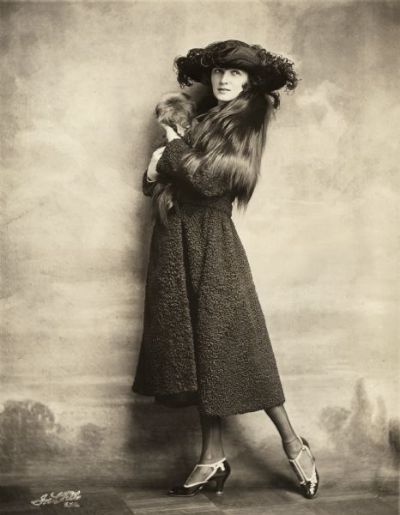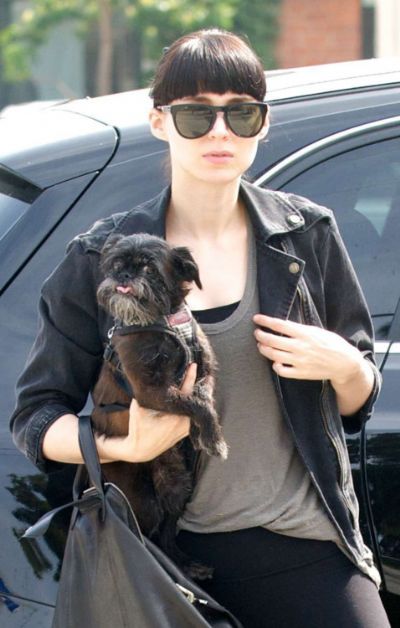 Contemporary American Actress Patricia Rooney Mara with her Griffon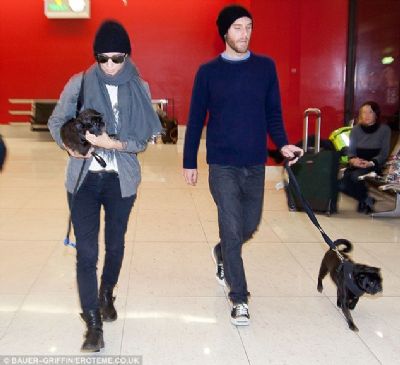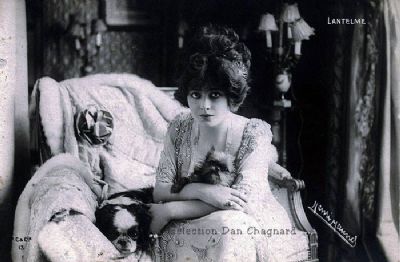 French Actress, GENEVIÈVE_LANTELME_(1882-1911), pictured with her Griffon at the turn of the C19th. Note the cropped ears that were fashionable in Europe at the time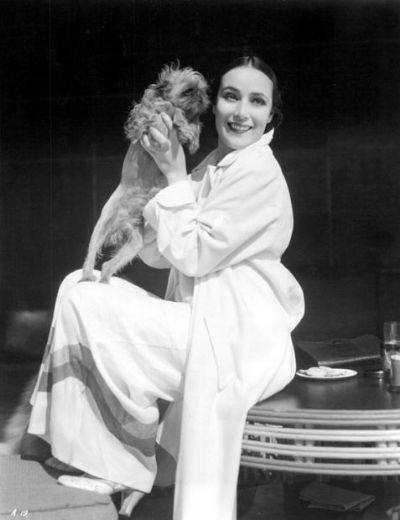 Del Rio, actress of the 19303 and 40s. Among other movies she starred with Fred Astaire, with her Griffon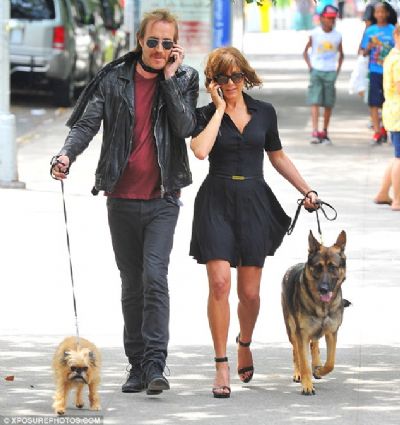 Jennifer Aniston and Rhys Ifan with a Griffon in a recent movie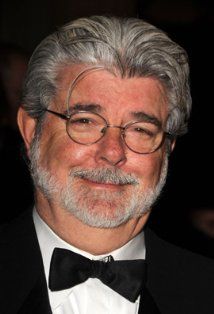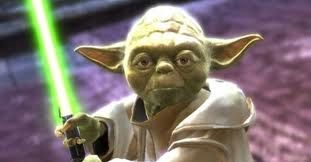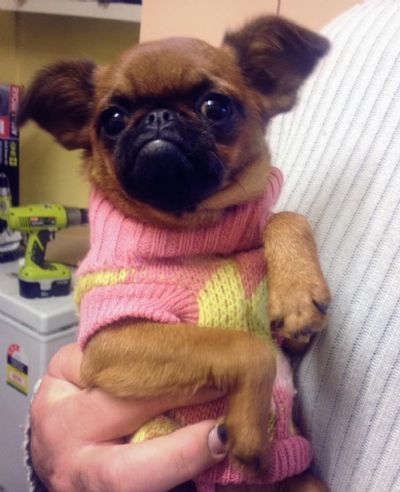 George Lucas is reputed to have owned 5 Griffons at the time he was creating Star Wars. Many people have commented on the resemblance of Yoda to a young smooth Griffon and
Chewbacca the Wookie to a rough Griffon. His Griffons clearly provided him with inspiration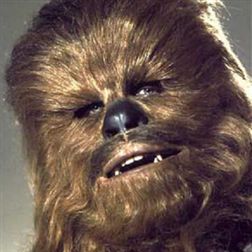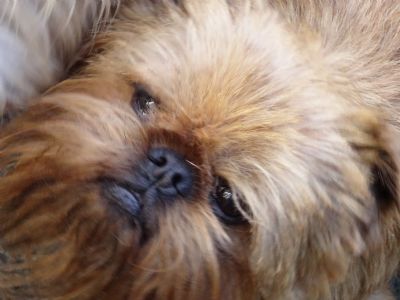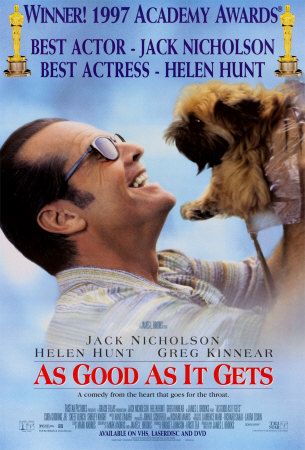 One of the most well known recent images - Jack Nicholson with Griffon from the movie as Good as It Gets. Sadly this movie led to puppy farmers in the USA producing large numbers or very unhealthy Griffons.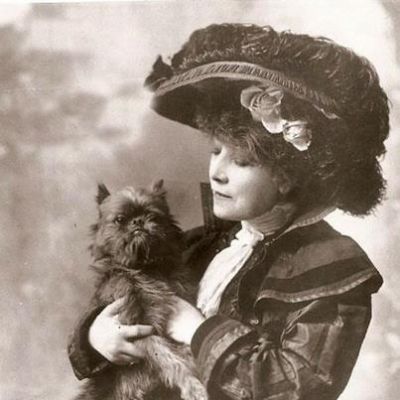 The great French actress of the late C19th/early C20th Sarah Bernhardt with her Griffon Bruxellois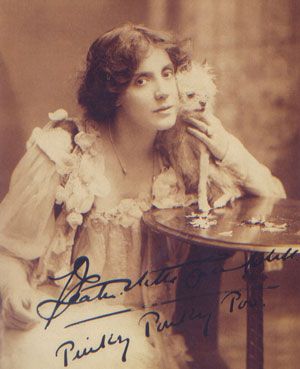 Another great stage actress of the late C19th/early C20th Mrs Patrick Campbell with her Griffon. This photo taken in 1931

Bob Hope was also the owner of a Griffon. In the 1930's while filming in England he purchased a Griffon which he took back to the USA with him. He travelled back on the Queen Mary and the Griffon stayed in his cabin with him, even sleeping in his bed on his pillow. I knew that there was a reason why I liked Bob Hope.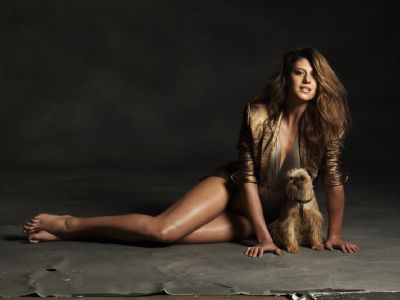 Australian Olympian, swimmer Stephanie Rice with Griffon, Frankie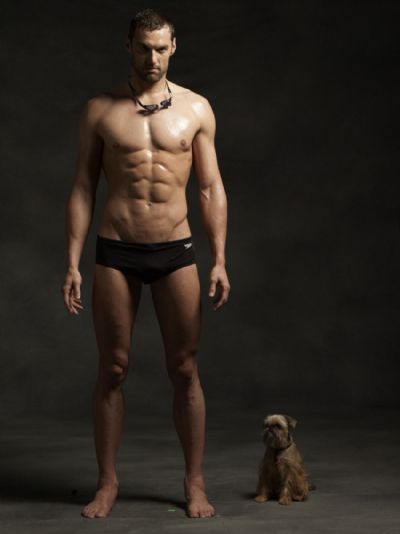 Australian Olympian, swimmer,Matt Taggart again with Frankie the Griffon.
Frankie was bred by club member,Kerri Taylor of Kehael Griffons.
Both these photos taken by club member, Michael Azzolini who is the proud owner of Frankie