Griffon Picnic May 2015
Griffon Winter Picnic and Walk.
May 2015
If you go down to the woods today
You are sure of a big surprise
For every Griffon that ever there was
Has gathered there together because
Today's the day the Griffons have their picnic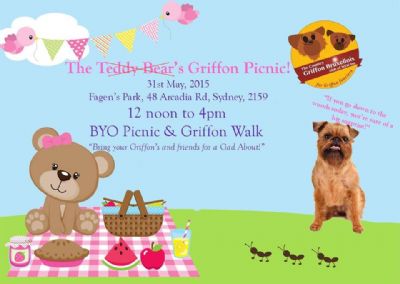 On May 31st 2015, we held our Griffon picnic and walk at the beautiful grounds of Fagens Park. Despite the fatc that the preceding week had been solid rain, the picnic day stayed fairly dry. It was cold and bleak but the Griffons did not let that deter them.
We had 34 griffons attend and of course they brought their owners. The Griffons had a run and games together before lunch and then we all went for a big Griffon walk around the park.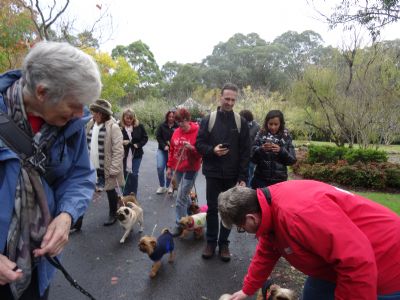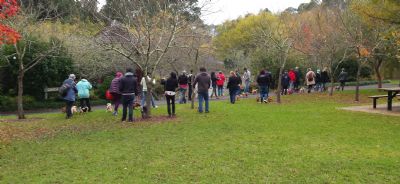 Scenes from the Picnic
Setting off on the Walk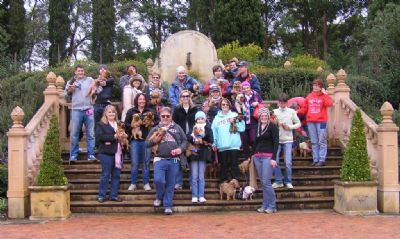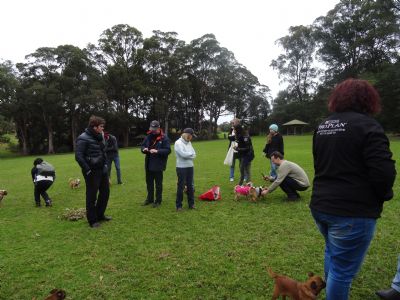 The Club members and Griffons at the Picnic
Playing before lunch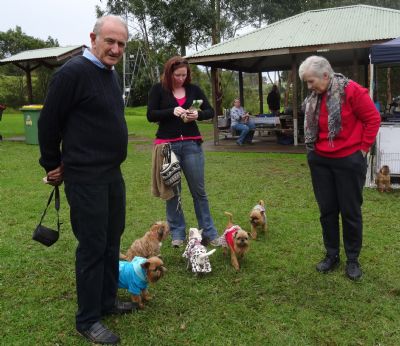 Enjoying the Picnic lunch