Fun Days
Sub-links for this page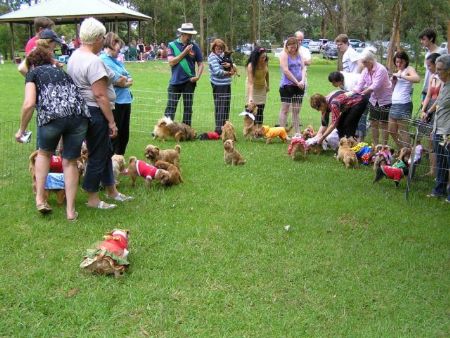 The Country Griffon Bruxellois Club of NSW hold regular Griffon fun days and gatherings for all members. These days include a mixture of activities and we have had Griffon walks, BBQ's Fancy Dress parades, Egg and Spoon races with Griffons and funny Griffon shows for the biggest, smallest,hairiest, etc Griffons. We get a good support from members and it gives the Griffons a chance to meet other Griffons. On some occasions we have had 45 griffons all together in a large pen, all playing happily with each other. There are very few other breeds where you could put a large number of strange dogs together and know that they will all get on well. It is a tribute to the wonderful Griffon temperament produced by our breeders that this occurs.
2013 Christmas Gathering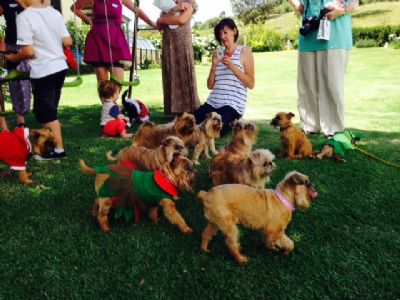 In 2013 the venue for the Christmas gathering was the home of Ros and Dave Finch . The landscaped one acre garden was w wonderful venue for the Griffons who had a lovely time running around while their owners chatted all things Griffon. A sheltered pen was set up as well for those Griffon who were worn out or just wanted some time out from the excitement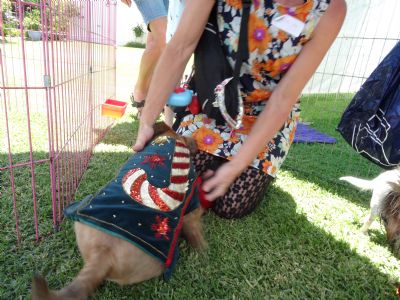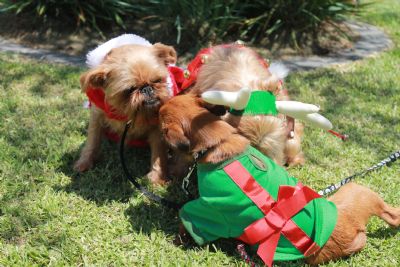 As well as the usual games a Christmas Fancy dress parade was held with Griffons in all types of costumes including a candy cane , Santa Clause, Christmas presents
FUN DAY 2012
We were unable to hold a fun day in 2012 as the summer weather conditions were extremely hot with temperatures in to area of 40 deg C. and severe bush fire warnings. The club allocated two date but was forced to cancel both due to the extreme weather conditions.
Instead the club held an informal Christmas gathering and get together at the last show of the year in December.
FUN DAY 2011
The 2011 Fun Day again took place at Fagens Park following the success of the previous year.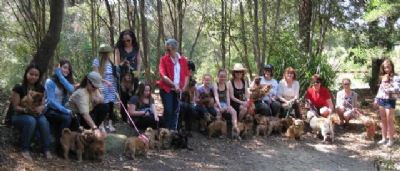 Once again we had a good turn up of members and the weather was very kind to us with blue skies and sunshine.
This year we began the day with a Griffon walk to admire some of the lovely gardens in the park. The large posse of Griffons that made their way around the park certainly drew many comments and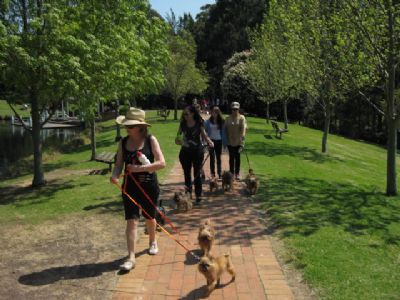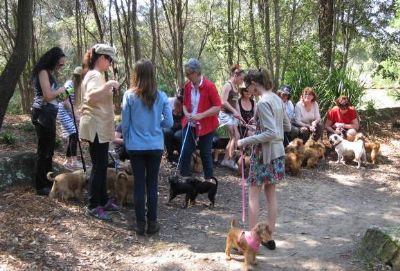 admiring glances from other picnickers in the park.
The day concluded with a BBQ and some games and the popular Egg and spoon race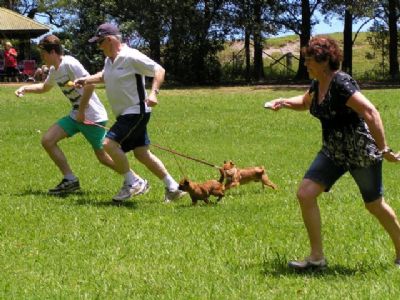 FUN DAY 2010
The first fun day took place in November 2010 at Fagens Park, north west of Sydney. This is a fabulous venue of parkland, gardens and rolling grass areas. We were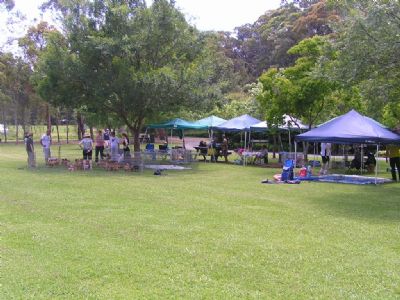 able to set up in a grassy area and create a large pen for all the Griffons.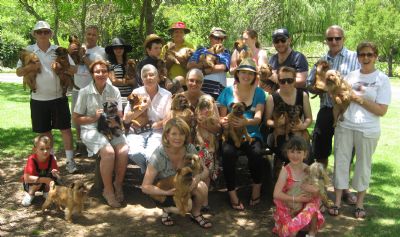 With gazebos set up for extra shade and grass for the activities we had a perfect setting for the day. The games included an Egg and Spoon race with Griffon- only the eggs were ping pong balls which made it just that bit harder to balance, and the competition was energetically contested by adults and children alike.

We also had a Fancy Dress parade for Griffons and it was very difficult to choose the winner but it was finally won by Boston owned by Ros Finch, dressed up as a clown .